Find your Competitive Edge
At CAP, we ask questions. We rethink solutions, before they become problems. No matter the project parameters, together we'll achieve remarkable results.
Our drive is undeterred. Nothing excites us more than tackling construction projects that pose complex logistical challenges. With expertise in transportation, mining, and power, we have the expertise to provide various construction services to support your project.
With offices across Western Canada, we have the regional expertise to take on land surveys of all sizes and scope. Our local knowledge, surveying techniques, and use of today's best technology allow us to capture data with the utmost accuracy and precision.
Through GPS and conventional systems, our survey services can support every stage of your construction project. We're registered with the Association of Canada Lands Surveyors (ACLS), and meet all Legal Survey requirements within the ACLS jurisdiction.
Our survey services include:
Legal surveys
Preliminary surveys
Construction surveys
Structural surveys
Earthwork and volume surveys
Pipeline surveys
Watercourse surveys
Engineering surveys
Project expansion surveys
Contract dispute surveys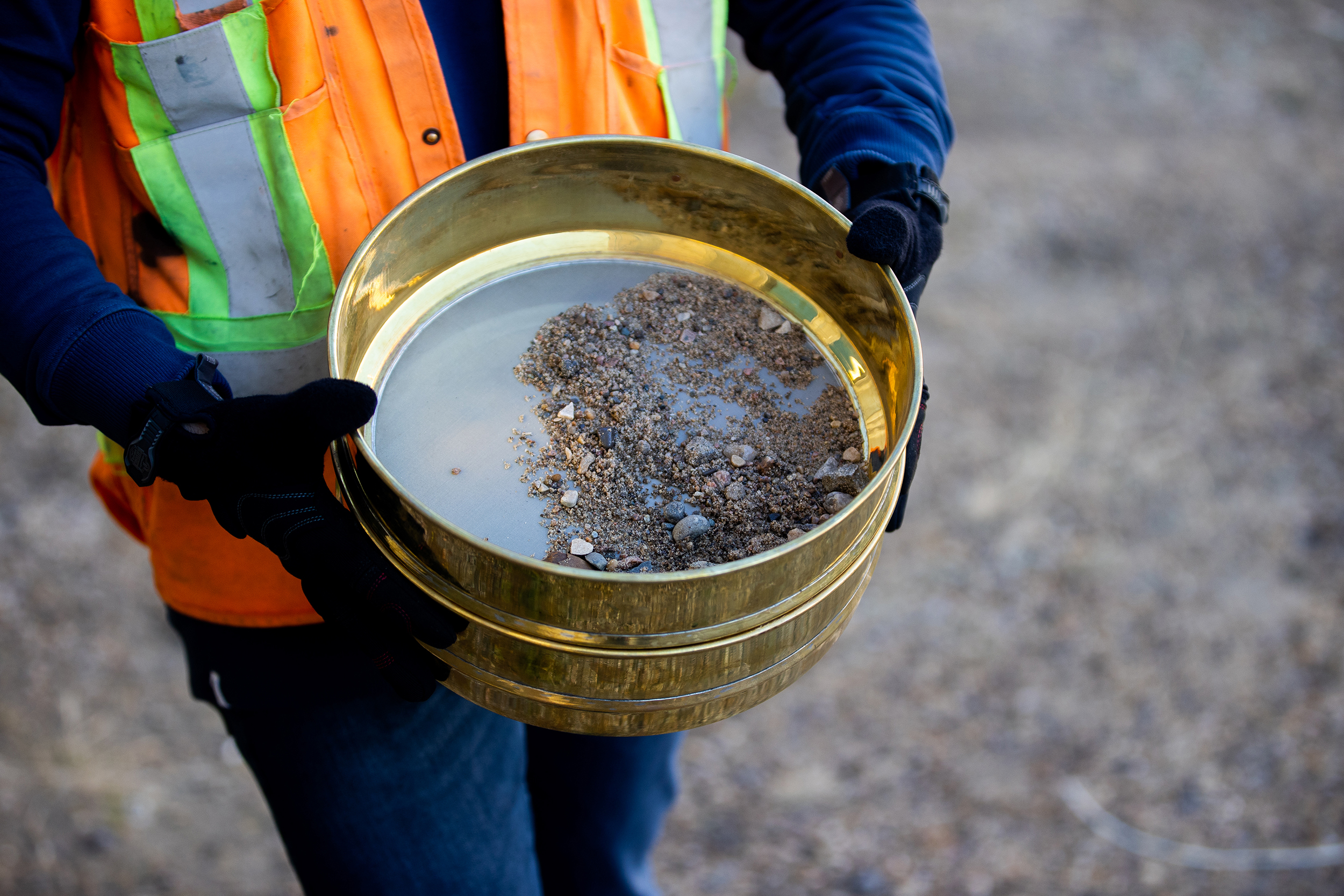 Pile Driving Analysis (PDA)
Pile Driving Analysis (PDA) is a powerful tool. It's the most efficient method to determine subsurface conditions that affect pile performance, especially when limited geotechnical data is available.
Certified by the Pile Driving Contractors Association, our PDA team will supply you with detailed, real-time intelligence that assesses pile capacity. This information provides the parameters to execute construction projects safely and accurately. The result: precious savings on both construction time and material.
Our PDA solutions include:
Determination of design drivability
Blow count criteria estimation
Pile driving program optimization
Pile integrity testing
Impact energy testing
Hammer performance
Bearing capacity estimation
Determination of soil resistance distribution
Determination of soil parameters
Compression and uplift test simulation
Find your competitive edge. Whether your designs are created in-house or by CAP, the finished product will exceed your expectations.
It starts with closely following and monitoring industry quality assurance and control procedures. Then, we develop, modify, and use Inspection and Test Plans (ITPs) to simplify your inspection process. Our experience enables us to make quick and effective field level decisions (within the limits of our authority). This minimizes project delays and costs.
Our engineering expertise includes:
Road design (highway and municipal roads, access roads, haul roads, etc.)
Heavy earthwork (pads for high voltage facilities, earth dams, etc.)
Electrical design (commercial, industrial, and high voltage)
Mechanical systems (commercial and industrial)
Land developments
Deep foundations design
Storm water and drainage systems
Substation and switching station construction
Concrete construction (foundations and structures)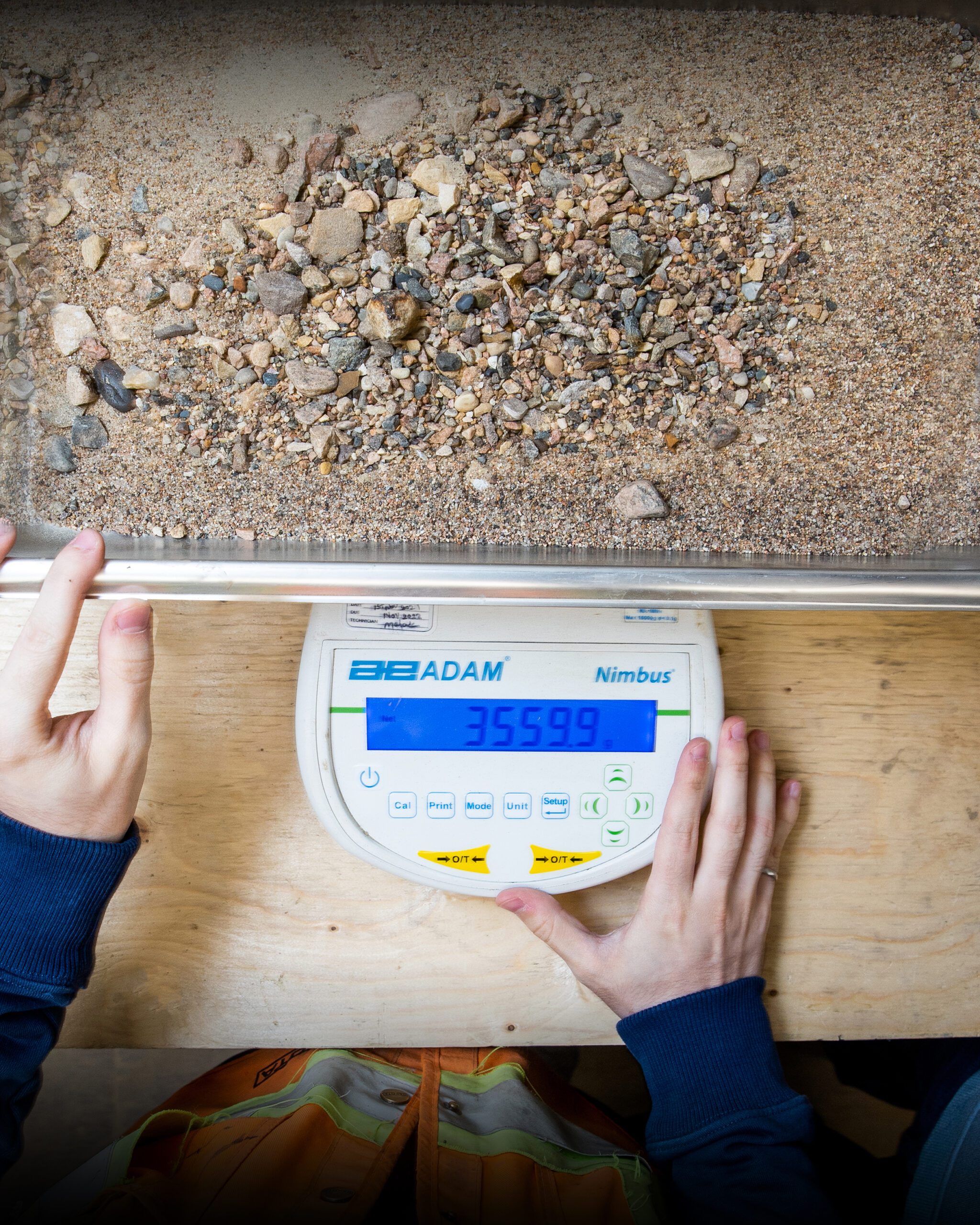 From aggregates and asphalts to concrete, we've provided material testing services across Western and Northern Canada since 2010. Our skilled technicians perform quality control tests right from our CCIL-certified lab.
We can also perform material testing for you, directly in the field. With mobile labs, we're equipped to perform all standard aggregate and asphalt quality control tests.
Mobile testing laboratory
Sieve analysis (gradation testing)
Natural moisture content analysis
Plastic / liquid limit testing
Fracture count determination
Specific gravity testing
Organic content determination
Field compaction testing (nuclear method)
Uncompacted bulk density determination
Loss by washing testing
Flat and elongated particles ratio determination
Density-moisture analysis (Proctor testing)
Mobile testing laboratory
Air voids testing
Bitumen content determination
Voids in mineral aggregate determination
Marshall stability and flow testing
Marshall density determination
Asphalt mat thickness determination
Asphalt mat density determination (nuclear and core methods)
Temperature monitoring
Field tests (air, slump, temperature, etc.)
Concrete strength (cylinder breaks)
DRIVE YOUR PROJECT TO NEW HEIGHTS.
Let's achieve the remarkable, together.